The RE GENERATION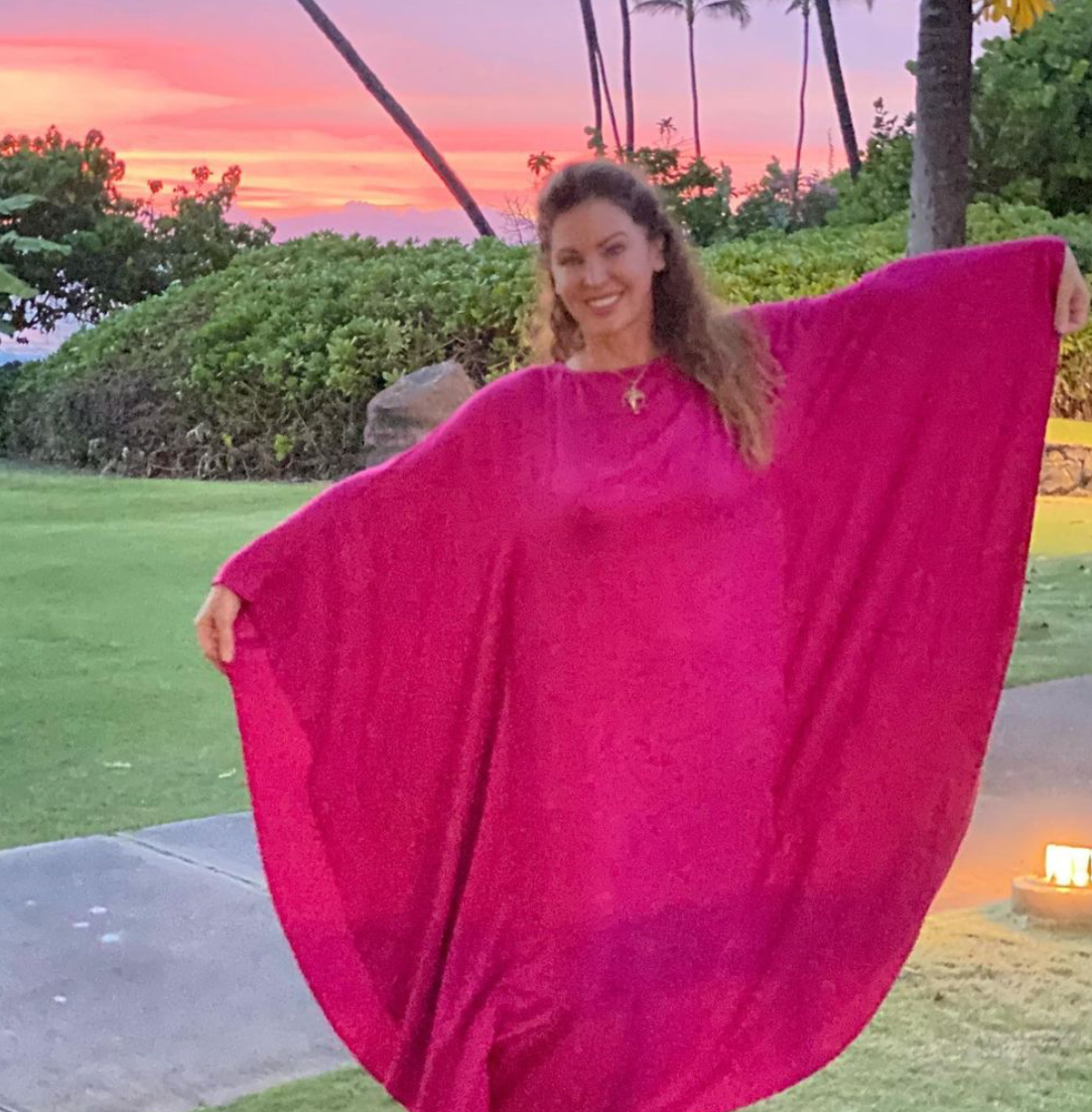 The One Piece of Clothing You Really Need Right Now
𝘐𝘧 𝘺𝘰𝘶'𝘷𝘦 𝘣𝘦𝘦𝘯 𝘭𝘪𝘷𝘪𝘯𝘨 𝘪𝘯 𝘺𝘰𝘶𝘳 𝘴𝘸𝘦𝘢𝘵𝘴 𝘴𝘪𝘯𝘤𝘦 𝘔𝘢𝘳𝘤𝘩, 𝘸𝘦'𝘳𝘦 𝘴𝘦𝘯𝘥𝘪𝘯𝘨 𝘩𝘦𝘭𝘱 (𝘠𝘰𝘶'𝘳𝘦 𝘸𝘦𝘭𝘤𝘰𝘮𝘦).
Say hello to our Secteur 6 kaftans. Uncannily soft and flattering, they're made from natural fibers derived from plants and available in a full range of cuts and colors. And they're your new uniform for Zoom, naps, grocery runs, beach afternoons, and the 37,538,384 dance parties you plan to attend the minute this pandemic ends.
Originating centuries ago in the Middle East and North Africa, the kaftan is a uniquely versatile garment that can be dressed up or down with ease. Is it a gown? A housecoat? Who cares! It's the quintessential clothing item for a year in which comfort is essential, leaving the house is
aspirational, and sweatpants are finally starting to feel… a little depressing.
The kaftan embodies Secteur 6's ethos of #anywear—clothes you can feel good in no matter
where your day takes you (or, for now, doesn't take you).
You will be seriously comfortable
Our signature fabrics are made from all-organic materials,including cotton, bamboo, rose petal silk, mushrooms, and banana peels,usingall-natural dyes and no harsh chemicals.
 Our kaftans have no waistbands, no cinching, no buttons. Just a beautiful,hand-crafted drape that moves with your body.
Read More >
---
Why Is Fashion Talking About Regenerative Farming?
𝘉𝘳𝘢𝘯𝘥𝘴 𝘭𝘪𝘬𝘦 𝘕𝘰𝘳𝘵𝘩 𝘍𝘢𝘤𝘦, 𝘈𝘭𝘭𝘣𝘪𝘳𝘥𝘴 𝘢𝘯𝘥 𝘗𝘢𝘵𝘢𝘨𝘰𝘯𝘪𝘢, 𝘢𝘴 𝘸𝘦𝘭𝘭 𝘢𝘴 𝘵𝘩𝘦 𝘒𝘦𝘳𝘪𝘯𝘨 𝘭𝘶𝘹𝘶𝘳𝘺 𝘨𝘳𝘰𝘶𝘱, 𝘢𝘳𝘦 𝘢𝘭𝘭 𝘢𝘣𝘰𝘶𝘵 𝘢𝘨𝘳𝘪𝘤𝘶𝘭𝘵𝘶𝘳𝘦 𝘵𝘩𝘦𝘴𝘦 𝘥𝘢𝘺𝘴. 𝘏𝘦𝘳𝘦'𝘴 𝘵𝘩𝘦 𝘥𝘪𝘳𝘵.
Fashion, like politics, loves a buzzword — especially when it comes to the environment. Sustainability! Circularity! They just tripped off the tongue.  And now there's a new favorite in town: regenerative.
SECTEUR 6 FOCUSES ON TRANSPARENCY AND ADOPTABLE PRACTICES
𝘙𝘰𝘴𝘦𝘮𝘢𝘳𝘺 𝘍𝘦𝘪𝘵𝘦𝘭𝘣𝘦𝘳𝘨
A VOTE FOR REGENERATION
𝘍𝘰𝘳𝘣𝘦𝘴 𝘉𝘶𝘴𝘪𝘯𝘦𝘴𝘴 𝘊𝘰𝘶𝘯𝘤𝘪𝘭 𝘮𝘦𝘮𝘣𝘦𝘳 𝘈𝘮𝘪𝘵 𝘏𝘰𝘰𝘥𝘢 𝘪𝘴 𝘵𝘩𝘦 𝘧𝘰𝘶𝘯𝘥𝘦𝘳 𝘰𝘧 𝘏𝘦𝘢𝘷𝘦𝘯𝘭𝘺 𝘖𝘳𝘨𝘢𝘯𝘪𝘤𝘴 𝘢𝘯𝘥 𝘧𝘰𝘶𝘯𝘥𝘦𝘳 𝘢𝘯𝘥 𝘊𝘌𝘖 𝘰𝘧 𝘚𝘦𝘤𝘵𝘦𝘶𝘳 6.
As I watched the first presidential debate in late September, I realized how much America has changed since I first arrived here in 2000. Back then I was a young, brown-skinned kid from India and just 20 years old, I had moved to Iowa (of all..